Day 1 :
Keynote Forum
National League for Nursing, USA

Biography:
Larry E Simmons completed his PhD in Nursing 18 years ago from the University of Missouri-Kansas City in the US. He has worked in testing arenas and has become an expert in nursing testing development. He currently is Director of the CNE Program at the National League for Nursing and assistant professor in the nursing doctoral program at South University in Tampa, Florida, USA, He is a nationally known speaker on testing and curriculum in nursing education.
Abstract:
Certification as an academic nurse educator promotes leadership in nursing education. The National League for Nursing identified competencies and task statements of the nurse educator's role in 2005. This seminal work led to the creation of a certification program for nurse educators. Qualified applicants can, if successful on the certification examination, obtain the credential of Certified Nurse Educator (CNE®). There are currently 6,000 CNEs who have obtained the certification. The core competencies of the certification include areas of experience including facilitating learning, use of assessment and evaluation strategies, and participating in curriculum design and learning outcomes. Currently in process is a new certification that is focused on the skills and competencies of the clinical nurse educator, those nurses working actively with nursing students in clinical experiences. Originally, the eligibility criteria required the educator to hold a nursing license in the United States. After a review of nurse educator practice internationally, it was determine that the role and competencies that formed the framework of the certification program were global and universal in nature. This led to a change of eligibility requirements resulting in the opening of the program to international applicants. This session will be informational on the history of CNE® and the path to becoming a certified nurse educator.
Keynote Forum
William Paterson University, United States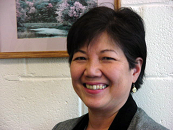 Biography:
The Kem B. Louie has conducted research on novice nurse educators and experienced nurse educators in the US. Utilizing the National League for Nursing Competencies for the academic nurse educator (2013), a survey of skill acquisition of the competencies was sent to faculty in schools of nursing in seven states. Of the 1366 survey distributed, 276 questions were returned. Significant differences were found between novice and experience nurse educators.
Abstract:
The purpose of this presentation is to examine the academic nurse faculty shortage particularly in the United States and worldwide. The presentation will discuss the research of an innovative strategy to assist novice nurse educator's transition into the academic faculty role by incorporating the National League for Nursing Competencies for the Academic Nurse Educator (2013) in the professional development program.
The academic nurse faculty shortage has been described and researched for nearly the last 20 years in the United States (US). Currently, the national nurse faculty vacancy rate is estimated to be 7.9%. In the US, a large portion of the faculty rate is related to positions requiring doctoral degrees (American Association of Colleges in Nursing (AACN), 2017). Also the National League for Nursing (NLN) found that of the 673 member schools of nursing, 554 schools have reported difficulty in recruiting and hiring faculty (2016).
Several reasons have been found to this shortage and they include increasing faculty age, retirement, higher compensation in service settings, and masters and doctoral degree programs not graduating large numbers of students. There is also research that the shortage of academically qualified faculty in schools of nursing is also occurs worldwide. Several reasons found by Nardi were global migration of nurses, aging of nursing faculty, devaluation of faculty role by nursing, devaluation of faculty role by universities, financial incentives to leave faculty role among others.
More recently, in addition to the reasons found leading to the nurse faculty shortage, attrition of faculty other than retirement is being studied. Fang and Bednash (2014) studied attrition from 2010-2011 in the US and found the attrition rates to be 11.8%. They found in the survey that 20% was due to retirement, 48% left for non-academic positons, 14.4 % left for full time positions at other schools of nursing and 11.2% left for part-time positions a schools of nursing and in hospital service and nonacademic positions. Within this last group, it was reported that the faculty were generally were non-tenures and did not have a doctoral degree, low salary, heavy workload and dissatisfied with the faculty role. Other reasons found by Suozzo (2015) include role conflict and lack of job satisfaction. Others noted the lack of or ineffective mentoring and faculty development for novice educators. (Legare and Armstrong, 2015)
There were two qualitative studies on novice faculty in Pakistan and Iran which also addressed role conflict and job dissatisfaction (Riyasat, Waqas, Azhar, Gillani & Kousar 2017; Heydai, Hosseini, Karmi Moonaghi, 2015).
It is proposed in this presentation that an innovative professional/faculty development program be provided as part of the transition for the novice faculty. Parris and Moss (2016) noted that finding ways to assist the clinical expert nurse to become an expert nurse faculty include transitions programs which include role transition through mentoring with experience nurse faculty.
Nursing Education | International Nursing Education | Innovations in Nursing Education
Session Introduction
Morinomiya University of Medical Sciences, Japan

Biography:
Abstract:
Statement of the Problem: Nursing students may experience difficulty in establishing rapport with their patients during clinical practicum. Their interpersonal skills have become weaker because communication styles have changed. Touch care is effective in managing pain, nausea, anxiety, fatigue, and insomnia; and it can also aid in establishing rapport between the receiver and giver. Touch care skills might help students build better relationships with patients.
The purpose of this study is to clarify that the nursing students who learned touch care have improved their communication skills with their patients during clinical rounds.
Methodology: Five junior nursing students who learned touch care (lecture and practice) were included in the study.We conducted semi-structured interveiws with these students before and after their clinical practicum. Recorded interviews were transcribed, and the data was analyzed with content analysis. The steps included selecting the unit of analysis, coding, grouping and categorizing.
Findings: After the students completed clinical practicum, three categories including "strengthen self-efficacy in nursing skills", "deepen understanding with patients", and "expanding interactual effects of touching" were extracted.
Conclusion & Significance: The students experienced the effects of touch care and recognized the improvement in their communication skills. Touch care was effective not only in patients who suffered discomfort, but also in students who provided it.
Recommendations are made for nursing education to incorporate touch care skills into the nursing curriculum to help nursing students acquire therapeutic communication skills. The sample of this research was small and future studies should be encouraged.
Tan Tock Seng Hospital, Singapore

Biography:
Yew Hiang is a Nurse Educator with the Education and Practice Department, Nursing Service, Tan Tock Seng Hospital. She is trained in Emergency Nursing and holds a Master degree and related qualification in the field of training and development. She is one of the nursing core faculty members in Simulation and Integrated Medical Training Advancement Centre (SIMTAC), Tan Tock Seng Hospital and her current works involves the development and facilitation of simulation training and learning in nursing and with the inter-professional groups. Her research interest includes using instructional simulation as a teaching strategy to enhance nursing standard practices and professional development of the nurses.
Abstract:
The non-technical skills (NTS) are critical for individual and team to function well during crisis management. This study aims to identify the current NTS gaps, strategies to overcome the gaps, preferred learning methods and motivating factors for learning NTS behaviours relevant to the crisis management in nursing context.
Fifty Registered Nurses (RN) and Enrolled Nurses (EN) were recruited. Nurses' performance during role play and group debriefing were video and audio-recorded. A short survey on the study focal areas with gained learning points from the debriefing was collected.
Nurses perceived "Poor communication", "Lacking teamwork" and "Inadequate knowledge" as the major NTS gaps; "Reading", "Reflecting" and "Consulting seniors" as strategies to overcome the gaps; "Role playing" and "debriefing" as preferred learning methods; "Seeing video playback" and identifying "good and improvement areas" during debriefing as motivating factors for practice change.
Self-directed learning (i.e. reading, reflecting, consulting seniors) is useful to heighten the key NTS behaviours (i.e. Good communication, teamwork and adequate knowledge). The effectiveness of the simulation role play and debriefing could create impact and harness desired NTS behaviours for performance improvement and motivate positive practice change among nurses.
The results provided us insights about NTS and the program. Instructional simulation could employ as an innovative learning provision to enhance nurses' knowledge and skills for NTS gaps closure and positive practice change to take place. Further study to examine learning transfer is recommended to achieve practice excellence for nurses.
The NTS gaps should be tightened to improve nursing standard practice. The application of the underlying NTS principles, addressing the NTS gaps and attending to individual inadequacies are key challenges to be addressed.
Caritas Institute of higher Education, Hong Kong

Biography:
Abstract:
Based on the theoretical framework of Kolb's experiential learning theory. Experiential pedagogy emphasize on challenge, reflection, overcoming adversity and team work building. It offers participants' opportunities to experience more challenging activities that help them to recognize their own weaknesses and strengths. It allows individuals to extract meaning from their experiences and to apply this new knowledge to other situations so as to promote insights that help them to transfer new information back into their everyday environment. The purpose of the study was to explore nursing students' attitude, beliefs and behaviors following an experiential education and determine if there was a change in self-efficacy, resilience and competency towards the clinical practicum.
Methodology:
In pilot study, 20 of year 2 nursing students from Caritas Institute of Higher Education were recruited by convenience sampling. 10 of them recruited in experiment group and 10 of them recruited in control group using randomized controlled trial design. All were blinded to the group allocation and they have no clinical experience by the time joining the study. Both of pre and post- tests questionnaires were conducted in two groups in 0 month (after intervention), 3 months (right after clinical practicum) and 6 months (right 3 months after clinical practicum). Quantitative data were collected using General self-efficacy scale, Making Sense of Adversity Scale and Scale of Nursing Students Competence Instrument. Posttest scores were compared between two groups. Significant difference in attitudes changing toward experiential activities.
Conclusion:
Positive social change includes improved attitudes toward patients' care and adoption of innovative practice. Providing students with reflective practice training from facing challenges result in improving their clinical work may be a productive investment in personal development and quality improvement.
Key words: experiential pedagogy; self-efficacy, resilience, competence

Biography:
Yansheng Ye, male, Chinese, 36 years old. He is a PhD candidate of Sichuan University in China, and his major is nursing. In the same time, he serves as teacher of Hubei University of science and technology in Hubei province, China. His research is focused on nursing education. He is hosting 6 research project and has published 32 papers in reputed journals in China.
Abstract:
Background: Clinical performance is regarded as a basic and core content of nursing quality. Improving clinical performance is a useful screening indicator for practice nursing students' professional competence. Few studies reveal the relationship between perceived stress, professional values and clinical performance. The purpose of the research is to determine whether professional values plays a moderating role in the relationship between perceived stress and clinical performance among Chinese practice nursing students.
Methods: 435 Chinese practice nursing students from 4 hospitals participated in this study. They completed questionnaires including the Perceived Stress Scale ( PSS ), Nursing Professional Value Scale-Revised ( NPVS-R ), and Clinical Performance Scale ( CPS ). Structural equation modeling was used to deal with the relationships among perceived stress, professional values, and clinical performance.
Results: Professional values significantly affected clinical performance ( P<0.01 ) and moderated the relationship between perceived stress and clinical performance ( P<0.01 ).
Conclusions: Professional values moderates the relationship between perceived stress and clinical performance, which can form scientific evidence to develop intervention strategies to improve clinical performance.
American Sentinel University, United States

Biography:
Dr. DeWitt holds a PhD in Nursing Education and Administration from William Carey University, MSN in Nursing Education from the University of Mississippi Medical Center, and BSN from Northwestern State University. She is an Associate Professor of Graduate Studies at American Sentinel University and serves as a Research Chairperson for doctoral students.
Dr. DeWitt has 18 years experience as a nursing educator and has been recognized for her contributions to undergraduate nursing research, service to the community, and service to the profession of nursing. Her research interests are interprofessional education for collaboration and improving the learning experience of nursing students.
Abstract:
The Institue of Medicine unfailingly continues to challenge health care practitioners and educators to create interprofessional education for collaboration (IPEC) opportunities. Implementing interprofession opportunities, nevertheless, continues to elude nursing educational programs, as the lack of a uniform implementation into nursing and other health care disciplines is evident. What is necessary are new and innovative ways to implement IPEC for colleges of nursing to overcome the barrier resulting from lack of readily available opportunities for collaborative partnerships with other healthcare disciplines in the academic setting. This presentation will illustrate a unique research approach sought to evaluate the outcome of an IPEC experience for senior level nursing and Health Information Management (HIM) students. The purpose of the study was to determine pre-licensure senior level baccalaureate of science nursing and HIM students' perception of interprofessional collaboration and to determine the outcomes of participation in interprofessional education. The results revealed an overwhelming majority of both nursing and HIM students welcomed the opportunity to engage in IPEC, experienced an increased positive perception of collaborating with other professions, and demonstrated a shared mutual appreciation and respect for the respective professions. Additionally, both groups of students understood the importance of interprofessional collaboration in the healthcare practice setting, despite the absence of previous exposure to any IPEC activities in their respective curriculums. As more IPEC opportunities are implemented into curricula, nursing and other healthcare students will gain interprofessional collaboration competence, becoming better prepared to enter the workforce well equipped to collaborate with other members of the healthcare team.
University of Kansas School of Nursing, United States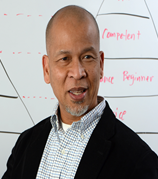 Biography:
Chito Belchez, MSN, RN-BC is a Clinical Assistant Professor at University of Kansas School of Nursing. He joined the KU SON faculty in 2012. He received both his BSN and MSN at KU and currently in the DNP Program in Healthcare Informatics Tract with 2018 as anticipated date of completion. He has worked in various roles including Nursing Education and Staff Development, Unit Based Clinical Educator to Clinical Coordinator, Staff Development and Education Specialist at University of Kansas Hospital and Saint Luke's Hospital. Prior to joining KU, he served as the Director of Education Department at Liberty Hospital. His clinical background is in Progressive Care, Ambulatory Surgery with Pre and Post Anesthesia Care. He has done many podium presentations on the subject of System Leadership and Quality Improvement.
Abstract:
Historically leadership courses developed for undergraduate nursing education programs have focused on identifying personal skills deemed essential for students. These skills primarily relate to personal traits and qualities that identify students' self-knowledge, communication skills, risk taking, and delegation. What is lacking is the concept and components of system leadership. Growing talent of nurse leaders from within the organizational and microsystem level is important in meeting the IOM report on the Future of Nursing. Knowledge of system leadership helps nurses identify the structures, processes, and outcomes present in a clinical microsystem. Strong clinical microsystems are the precursor of a healthy work environment.
In a clinical microsystem leadership course, there are three main concepts. Those are leadership, microsystem, and healthy work environment. Leadership is the ability to motivate others to accomplish goals. The concept of a microsystem is the combination of small groups of people working together to provide care to specific subpopulation of patient (Nelson et al. 2007). Healthy work environments recognize the ability to achieve positive patient outcomes through the use of skill communication, meaningful recognition, authentic leadership, true collaboration, effective decision making and appropriate staffing (AACN Standard for Excellence, 2005). It is through the integration of these concepts that students become aware of the importance of understanding their work environment and their role in that environment.
"The microsystem is the structural unit responsible for delivering care to specific patient populations or frontline places where patient, families and care teams meet" (2008 AACN Essentials, p. 38). Clinical microsystems are the basic building blocks of all healthcare systems. It is a combination of a small groups of people who work together on a regular basis to provide care and the subpopulation of patients who receive that care (Nelson, Batalden, & Godfrey. 2007). This is the environment where the nurse participates in a broad mixture of direct and indirect patient care delivery processes. Within this environment nurses are expected to demonstrate leadership skills. This presentation will provide the participants with the beginning concepts and content needed to present a system leadership course in undergraduate nursing curriculums.
Geisinger Medical Center, United States

Biography:
Abstract:
Back ground and purpose: Infants exposed in utero to opiates may exhibit signs of withdrawal after birth leading to neonatal abstinence syndrome (NAS). Infants with NAS have a higher rate of complications, increased length of stay and consume a substantial amount of resources.
There has been a dramatic increase in NAS over the last decade. Significant increases in substance abuse conditions over the last decade has generated a critical community dilemma for maternal and child health care, infants exposed in utero and born addicted. Neonatal Abstinence Syndrome (NAS) has challenged practitioners to improve quality, safety and effectiveness of care to exposed newborns and their families. The objective of this quality improvement initiative was to improve quality, safety & efficiency of care for infants and families affected by Neonatal Abstinence Syndrome (NAS), decrease length of stay, provide staff education, and develop a policy involving all disciplines involved allowing for identification, treatment and follow up.
We had no formal education program and no standardization of care among all disciplines and providers.
Budget resources: Costs were kept to a bare minimum. The three hour meetings were conducted every six weeks for one year. The meetings were held at lunch time to maximize cost effectiveness. The cost of lunch and booklet development were minimal.
Impact/results: We were able to standardize diagnosis and treatment to improve recovery and decrease length of stay. The staff was provided formal education about addiction, non-pharmacologic treatments, and accurate use of assessment tools, a new policy, best practices and research. The new policy, included standardization of pharmacologic treatments, weaning medication and discharge medication criteria. The policy included specific use of breast milk and breast feeding. New education booklet for use inpatient and outpatient along with staff education. Maternal fetal consults were developed for women on prescription opioids, methadone, Subutex and/or Suboxone.
Implications for family support: The staff is now able to provide an educated non-judgmental approach to NAS infants and their families. Providing non-judgmental treatment allows families an experience that better facilitates bonding and care for the infants, which improves long term outcomes. Providing families with accurate information prior to and after birth fulfills the need for truthful communication and leads to the families being better educated and contented with the infant's treatment and outcome.
Duquesne University, United States

Biography:
Alice and Patricia Charitable have provided event presentations on nursing related topics for 3 years. Alice has a Bachelor's of Science Degree in Nursing and a Masters in Clinical Systems Management. Alice works as Adjunct Faculty at Duquesne University. Patricia has a Bachelor's of Science Degree in Nursing and Masters in Nursing Education. Patricia currently works as a Nursing Administrator on Duty. Alice and Patricia are also nurse entrepenuers and own an online medical apparel company called Graceful Med Boutique. They run a successful series on YouTube called the The Nurses Note, which averages approximately 10,000 views.
Abstract:
There are a new generation of nurses that are entering the workforce, affectionately called the millenial nurses. This goal-driven unique group will require a complete transformation in nursing education. As healthcare becomes technologically advanced, the use of technology and other innovative approaches in nursing education will also become more prevalent. In this presentation, we will discuss how to faculty can promote understanding and the academic success of this generation. We will also discusss key components of transforming nursing education to become more digital and collaborative.
Mitra Keluarga School of Health, Indonesia

Biography:
Deby Kristiani Uligraff has completed her Master (MSc. in Advancing Nursing Practice) from The University of Edinburgh. She is currently working as a lecturer for nursing studies in Mitra Keluarga School of Health, Indonesia. She has published three scientific articles in local journal in Indonesia. She is passionate in nursing education since she believes that education is the root of any science and professional diciplines. Nursing education is paramount because it is the key to equip the nurse-to-be with comprehensive knowledge in order to make an excellent clinical decision in every situation he/she will face.
Abstract:
The notion of reflective practice has been considered important in healthcare professionals' practice. In nursing, particularly in developed countries such as the United Kingdom, Canada, Australia, it has been set as a required competence for registration. Some action has been taken to support the achievement of competent and reflective practitioners, including embedding reflection in the nursing pre-registration education curriculum. In the past twenty years, there has been focus on using art-based initiatives to help student nurses to reflect on their clinical experience. Amongst the art forms, poetry has been used as a reflective tool. Many studies found that poetry could be helpful for developing students' reflective skills. The aim of this study is to analyse the effectiveness of using poetry as a reflective tool. A comprehensive search of the literature and integrative review were undertaken for reviewing and discussing the evidence-based literature that supports the using of poetry as a reflective tool. The literature review showed that using poetry in education have been carried out, and have yielded positive results. It is promising to note that the development of reflective practice, as required to be an attribute of a registered nurse, could be stimulated and achieved by the employment of poetry as a reflective tool in clinical education. The literature review also demostrated that using poetry as a reflective tool in nursing education is both feasible and worthwhile. Therefore, it is proven that using poetry as a means of reflection in an education setting is beneficial and valuable.
Shaukat khanum Memorial cancer Hospital, Pakistan

Biography:
Abstract:
Background:
Chest drainages are widely used therapeutically in patients with respiratory disorders and post cardiothoracic surgeries. It requires specialized equipment and expertise in handling and managing with chest drains. Continuous training and education of nursing staff in this regard is very important to prevent incidences related to chest tube including tube dislodgment, improper drainage output measurement and management, accidental tube removal and so forth during hospitalization.
Aim:
The aim of this quality project is to build staff competency and strengthen their skills in handling chest drainages to provide safe care.
Methodology:
The project was carried out with 32 nurse and 06 technicians working in pulmonary and cardiovascular unit from the period of Jan – June 2017. Retrospective data was obtained through last two quarters of 2017 incidences records related to chest drains management. Juan's Problem Solving Methodology is used to approach this issue.
Results:
The result analyzed on the basis incidences trend so we took in services session on chest tube management and develop competency check list after six month again reevaluated the incident trend which was drastically decreases so we developed a module and hand over to area clinical nurse instructors.
Conclusion:
The aforementioned results affirm that competency building of nursing staff has resulted in zero incidences related to chest drainages management and monitoring and improvement in hands-off process. Additionally it has enhances staff's confidence and comfort level while dealing chest drainages.
Aga Khan University School of Nursing and Midwifery, Pakistan

Biography:
Abstract:
There is no doubt that nursing is a profession with the essential ingredients of autonomy and accountability. The recent advancement in nursing profession has change the role and responsibilities of a nurse from bed side nurse to more diverse roles like client advocate, a teacher and a researcher. With this advancement the common public perception that a nurse is just someone who assists the doctor during and after treatment is changed. The purpose of the article is to explore changes in people's perception about nursing image. Data was collected from different database CINHAL, PUBMED, GOOGLE SCHOLAR and SCIENCEDIRECT. Key words used were nursing image, perception, professional attraction, education standard. Around 24 articles were studied and 6 were shortlisted and referenced. The results showed that nursing image has been changed and there are different factors that actually have modified this transition like advanced education and professional growth. This is turning to be a pulling factor and is attracting more and more people to this field even man. Modified teaching strategies and flexible styles are making a difference. In conclusion, there is a great positive change about nursing image in recent century as compare to past and nurses are looking forward to uplift their professional standards further.
Key words: Nursing image, perception, professional attraction, education standard.
Macao Polytechnic Institute, China

Biography:
Ka Wa MIO, lecturer, registered nurse (RN), a doctoral candidate of the Macau University of Science and Technology. Master Degree of Monash University in Faculty of Medicine, Nursing & Health Sciences and Bachelor Degrees of Taiwan National Yang Ming University in Nursing and University of Macao in Education. She was a clinical nurse and school nurse. Currently, she is a lecturer of Macao Polytechnic Institute, focusing on Health Promotion and her research field is Mental Health Literacy. She has published a paper in reputed journals and she is a member of Sigma Theta Tau International, the Honor Society of Nursing.
Abstract:
Background
Macau is a city with development of the gaming industry. The concern of the residents' psychological health problems, the promotion of mental health literacy, early cognition and early intervention can prevent and reduce the stigma associated with mental illness. Primary health care staff arrange elderly health and life style. By accessing mental health problems of elderly, the mental health literacy of primary health care staff will be enhanced. Primary health care staff will be able to manage mental health problems, familiarize with elderly management and the provision of treatment programs.
Objectives
In this study, qualitative research design is used to explore Macau primary health care staffs' mental health literacy level.
Methods
Self-report questionnaires are used to assess the mental health literacy of Macau primary health care staffs'.
Expected Outcome
No studies have been conducted on the mental health literacy of Macau primary health care staffs' in Asia. In the training of Macau primary health care staffs, the understanding of primary health care staffs' mental health literacy is still very lacking. In addition, the understanding their pressure, self-seeking knowledge and belief of the elderly need to be developed. This study explores the mental health literacy-oriented differences, arranges primary health care staff to participate in Mental Health Literacy Scale questionnaire, gains an understanding of the mental health status of them.