Day 3 :
Keynote Forum
School of Medicine University of Rijeka, Croatia
Time : 9:30-10:00

Biography:
Dr. Roganovic is the Full Professor of Pediatrics, School of Medicine Rijeka, and the Head of the Division of Hematology and Oncology, Department of Pediatrics, Clinical Hospital Centre Rijeka. At the national level, she contributed to the improvement of cure rate of children with cancer, and is interacting with regulatory bodies and parent groups. Dr. Roganovic is a certified member of many national and international pediatric hematological and oncological societies. She is the author of more than 300 publications, abstracts and proceedings and several book chapters. She serves as a reviewer and editorial board member for number of journals. Dr. Roganovic received several awards, including Patients' Choice Award Winner for 2011 and 2015, City of Rijeka Annual Award for outstanding contribution to the lives of children with cancer and the humanization of hospital care, and University of Rijeka Foundation Award for the contribution in biomedical and biotechnical sciences
Abstract:
Iron deficiency anemia (IDA) continues to represent a major public health problem, particularly in infants and young children. It is estimated that 40% to 50% of children under 5 years of age in developing countries are iron deficient. A common etiology of IDA is poor dietary iron intake, especially excessive consumption of cow's milk. Other causes of IDA in children are increased iron requirements during the growth period, inadequate absorption or utilization of iron, and blood loss. The treatment consists of iron supplementation along with improved nutrition. In vast majority of iron-deficient anemic children, oral administration of simple ferrous salts provides effective and inexpensive therapy. Parenteral iron preparations are infrequently indicated, mainly for children with malabsorption or poor compliance. Besides, some adverse reactions reported with intravenous iron administration have led to its limited use in children.
Hospital records were reviewed on 45 children (≤ 18 years of age) who received intravenous infusions of iron sucrose and iron gluconate at the Department of Pediatrics, Clinical Hospital Centre Rijeka, Croatia, between January 1, 2010 and December 31, 2015. Patients had a good response to parenteral iron therapy, with a median hemoglobin rise of 2.7 g/dl. There were only three mild adverse reactions. In our experience, parenteral iron is a safe and effective means to treat IDA in children who cannot receive or do not respond to oral iron due to intolerance, poor adherence, or iron malabsorption
Keynote Forum
Ajou University, School of Nursing, Korea.
Time : 10:00-10:30

Biography:
Professor Yoo completed her Ph.D. at 1996 from Widener University at Pennsylvania. She has taught undergraduate and graduate students at School of Nursing, Ajou University since 1999. Her interesting topics are chronic disease self-management program, patient education, community health program development, and trauma nursing intervention focusing on health communication
Abstract:
Statement of the Problem: Statistics showed blue-collar workers' at small-sized factory, which is less than 300 workers, is more vulnerable to chronic disease such as hypertension than large sized one. Nevertheless several socio-economic, and demographic factors were identified as predictable factors, low-salt diet (LSD) is one of the effective factors to control hypertension. Considering this context, educational interventions for the workers to manage their chronic hypertension or to promote their health through LSD is required to the occupational nurses. The purpose of this study was analyzing the workers' special educational needs in terms of knowledge, beliefs, behaviors, and family support for LSD as the first step to develop successful education programs. Methodology & Theoretical Orientation: Data were collected from August to September, 2015, using self-reported questionnaires. Knowledge were measured using 10 items, T/F form (Max. 10 – Min. 0), 21 items, 5 Likert Scale were used for Beliefs (Max 5 – Min. 1), Behaviors (Max. 55 – Min. 11), and Family Support (Max. 45 – Min. 9). Convenience sample161 workers from 3 factories in a rural area were participated in this study voluntarily. Ethical consideration was approved by Institution of Review Board at a University Medical Center (IRB No: AJIRB-SBR-SUR-15-177). Descriptive statistics, T-test, ANOVA and Multiple Regression were used to analyze data. Findings: 59% of the participants was male (M= 32.5 years old). 24.2% of the participants reported less than high school education. Among participants, blood pressure of 33% was higher than 120/80 mmHg, however, they were never diagnosed HIBP before. Regarding the knowledge, they knew only half of the LSD information correctly. Only 59% of them believed LSD is effective to control HIBP. With the 11 recommended LSD behaviors, they followed the instructions mostly "sometimes" (M=32.5). Participants of this study perceived moderate level of family support for their LSD (M=27.8). In addition, participants' beliefs about positive effect of LSD and strong family support were identified as predictable factors of LSD behaviors of the participants
Conclusion & Significance: Educational interventions for blue-collar workers at small-sized factories are necessary to control HIBP. Programs not only delivering facts about LSD but also modifying their beliefs and attitude about LSD are recommended to increase LSD behaviors. Furthermore, this study findings recommended educations for family members of the workers because family support could be as important as workers' beliefs
Keynote Forum
Director of Clinical Simulation, USA
Time : 10:00-10:30

Biography:
Dr. Bishop has a passion for assessing and enhancing critical thinking skills in nursing students. His previous academic endeavors supported the constructivists approach to student learning, but applied these theoretical underpinnings to the simulation environment. His research identified the strengths of having simulation integrated into the curriculum for improved outcomes in patient care based on the construction of critical thinking skills from novice to graduate
Abstract:
Statement of the problem: For decades, simulation has been used as a learning tool in a multitude of industries including healthcare. Human patient simulators allow varying levels of fidelity to mimic authentic patient care. The simulated clinical environment supports demonstration of procedures and ongoing construction of critical thinking. In the clinical area, it progressed to clinical reasoning. There is a shortage of clinical placement sites for teaching nursing students. The result is multiple nursing programs have had limits placed on their enrollments or have cancelled expansion plans. The shortage of clinical sites is compounded by the shortage of qualified nursing faculty. Clinical sites have decreased numbers of students permitted in each clinical group, also. Nursing administrators have found an alternative solution using simulation whereby a group of students can participate in patient care in a simulated patient care arena.
Methodology: A quantitative, quasi-experimental, cross sectional, four-group design was designed to examine the impact on using Human Patient Simulations on students' critical thinking skills. A sample of 100 students were enrolled in one of two campuses of the same program in the U.S. using the same curriculum. One program had 25% of their clinical hours performed in a simulation lab, whereas, the other campus had the previous traditional clinical hours performed in acute care or long term care settings without simulation. All students completed the California Critical Thinking Skills Test at the beginning and end of their nursing program.
Findings and Conclusion: The results supported previous studies that demonstrated a correlation between six variables and improved critical thinking scores when simulation was integrated into a curriculum rather than using clinical sites alone for learning care of patients. The clinical education experience to gain critical thinking skills and move toward clinical reasoning was enhanced through the use of human patient simulators in a nursing lab experience
Location: Prague, Czech republic
Session Introduction
Istinye University, Faculty of Health Science, Istanbul, Turkey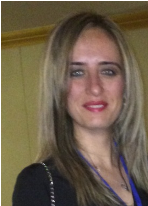 Biography:
Nurten Ozen has completed his PhD at the age of 33 years from Gulhane Military Medical Academy School of Nursing in Turkey. She is Asst. Prof. at Istinye University Faculty of Health Science in Istanbul, Turkey. She is interested in intensive care unit infections, nutrition in intensive care, hemodialysis, dialysis adequacy, vascular access in hemodialysis, evidence based practices. She has published more than 10 papers in reputed journals and has been serving as an editorial board member.
Abstract:
The aim of this study is to assess the attitudes and behaviors of nursing students in their clinical experiences in terms of nurse-patient interactions. It is a descriptive study that has been conducted in a School of Nursing from November to December 2013. A sample of 200 nursing students who have consented to participate in the study has been used. Caring Nurse –Patient Interaction scale (CNPI) and questionnaire complied formed by researchers are used as a means of data collecting. It is observed that there is a direct positive correlation between the CNPI scores and the attitudes and behaviors of nursing students. An analysis of the scores from the CNPI shows that total score for the importance is 337.63±23.18, for competency 293.41±34.99, for realism 290.85±42.11. When the scores from the CNPI converted to percentages it is observed that that among the attitudes and behaviors in clinical applications that are presented in CNPI the nursing students feel the importance level as %96, realism of application as %83 and the level of their own competence as %84. Nursing students who stay overnight at the hospital or accompany patients, and students who have clinical experiences in surgical clinics are seemed to be less susceptible to problems in their interactions with patients and they were observed to display more positive interaction skills. It is proposed that nursing programs should be improved as to provide the students with necessary skills to constructively and effectively interact with the patients.