Day 2 :
Keynote Forum
Northern Arizona University, USA

Biography:
Dr. Doshier is an Associate Professor, the former Associate Dean of the School of Nursing at Northern Arizona University and co-founder of Arizona's CEP.
Abstract:
In the United States the most common pathway to prepare for licensure as a Registered Nurse (RN) is through technical community college programs for an associate degree (AD). Research and professional organizations have recommended an increase in the number of baccalaureate-educated nurses (BSN) to improve patient outcomes, professional mobility, and preparation for leadership roles. The Institute of Medicine (2011) called for an increase of BSN nurses from 50% of the workforce to 80% by 2020, and encouraged innovative educational pathways and opportunities. But repeated studies demonstrate numerous barriers RNs encounter when they attempt to complete the BSN after the AD. In the state of Arizona, our response has been to develop partnerships between the state university BSN program and community college AD nursing programs in a new approach to nursing education. While dually enrolled in both community college and university, students complete all AD and BSN program requirements concurrently. Using existing curricula for both AD and BSN completion programs, a new sequence of courses was developed that included all pre-requisite science and math, social science and humanities courses, as well as nursing courses in both college and university settings. The result is a pathway that has provided many benefits to students, community college AD nursing faculty and programs, and the population of the state of Arizona. While there were certainly challenges to work out admission and advisement processes, financial aid issues, and the logistics of growth, the outcomes of the program have been gratifying. Since admitting the first 30 students in the summer 0f 2011, more than 750 students have completed both the AD and BSN degrees concurrently, have passed licensing exams and gained employment. More than 800 students are in progress of earning their BSN in 12 partner community colleges in rural and urban Arizona communities.
Keynote Forum
The University of Melbourne, Australia
Time : 10:00-10:30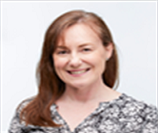 Biography:
Marie Gerdtz is currently employed as Associate Professor and Head of the Department of Nursing at The University of Melbourne, Australia. Her qualifications include a Bachelor of Nursing, a Certificate in Accident and Emergency Nursing and Graduate Diploma in Adult Education and Training and a Doctor of Philosophy. Her approach to research and scholarship emanate from 15 years of clinical practice as an emergency nurse. Prior to the completion of her PhD in 2003, Marie held senior clinical leadership roles in a number of major teaching hospitals across Melbourne. She has published over 80 peer reviewed manuscripts in scholarly journals, government reports and book chapters and has a record of research funding from a range of industry sources and nationally competitive schemes.
Abstract:
Statement of the Problem: Clinical teaching in public hospital emergency departments (ED) is challenging, particularly in the high stakes area of Advanced Life Support (ALS). This project was conceptualized in response to a perceived gap in strategies for both identification of expected technical and non-technical skills standards, and in the provision of performance feedback to teach and sustain ALS skills via an all-inclusive learning & assessment enhanced interactive m-learning rubric.
The TRACE-ER tool is currently being developed to:
1. enhance student engagement off campus through m- learning and e-learning;
2. provide students with formative and summative feedback regarding performance within a pre- defined scope of practice aligned with subject learning outcomes;
3. function as an assessment rubric and an enriched learning resource,
4. support the translation of simulation based learning experiences into clinical practice including effective student interactions within the inter-disciplinary team.
In this presentation we report the outcomes of the TRACE-ER pilot project designed to trial the tool in respect to its uptake, effectiveness and sustainability in one Australian ED.
Methodology & Theoretical Orientation: A mixed methods evaluation is currently being piloted. Study participants will include students (N=10) and clinical staff/instructors (N=4). Quantitative outcomes include student learning metrics, feedback, interactivity and ALS skill attainment. Focus group and interview data will be used to describe how students and clinical staff/instructors utilize the tool to learn and instruct ALS knowledge and skills, engage with the rubric and rate TRACE-ER as a learning resource.
Conclusion & Significance: This pilot study, due for completion by July 2017 will report on the extent to which this novel teaching tool facilitates the ongoing development and evaluation of ALS skill acquisition in clinical practice.
Acknowledgements: This project was funded via a University of Melbourne Medicine Dentistry and Health Sciences Learning and Teaching Initiative Seed Funding 2016
Keynote Forum
CEO of Avant, USA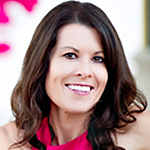 Biography:
Shari Dingle Costantini has 20 years of experience leading international healthcare staffing organizations. She is the CEO of Avant, a company she founded in 2003. She has a BSN from the University of Florida and a MBA from Keller Graduate School of Management in Chicago
Abstract:
International migration has doubled worldwide since 1970, and nurses are increasingly a part of this trend. In 2008, approximately 5.6% of RN positions were filled by nurses educated in other countries (HRSA, 2010). One of the critical issues is the transition of these migrated nurses to the new health care system and acculturation in a new society. Continuing education is necessary to promote adjustment and provide for a successful transition while ensuring quality patient care. No two countries have the exact same professional practice standards, communication expectations, and/or clinical environments. Patient satisfaction as a result of quality of care, therefore can vary from country to country. Evidence suggests that patient satisfaction levels and quality of care within a host country may be influenced by internationally-educated nurses. Avant Healthcare Professionals specializes in international recruitment and the placement of healthcare professionals within the U.S. healthcare system. Part of their efforts include the implementation of the Clinical Transition Program, which aims to educate and support internationally-educated nurses. The primary goal of the Clinical Transition Program is to empower the internationally-educated nurse to practice safely and effectively as a professional nurse in the U.S. In order to assess patient satisfaction and its possible link with the performance of internationally-educated nurses who have participated in the Clinical Transition Program, an electronic 45-item questionnaire was distributed to clinical nurse managers in facilities who staffed Avant nurses. The questionnaire surveyed Avant nurse performance, patient satisfaction, and patient accolades. Further, the following themes were explored: professionalism, cultural adjustment, nurse-patient interaction (overall communication, pain management, medication communication, and responsiveness), nurse-physician interaction, and HCAHPS scores. The survey was completed by 33 clinical nurse managers across the nation. The results suggest a positive association between the performance of internationally-educated nurses who have participated in the Clinical Transition Program and patient satisfaction variables. This presentation explores ways to ensure the success of internationally-educated nurses and the satisfaction of their patients
Location: Prague, Czech republic
Session Introduction
University of Calabar, Nigeria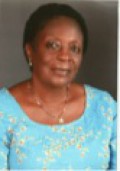 Biography:
Mildred John is a registered nurse, registered midwife, and registered nurse educator with a BSc (Nursing), PhD (Educational Administration & Planning). With over thirty years as a teacher of nurses, Mildred has acquired knowledge, skills and disposition for capacity building, team building, and curriculum development. She has 56 publications in peer reviewed journals. She has served as head of Department, Dean of Faculty and member of the board of the Nursing & Midwifery Council of Nigeria. She is the current President of the University Nursing programmes in Nigeria
Abstract:
Documentary/interactive photography (photovoice) has been used for community action research, but use in the nursing classroom is limited. When used appropriately photovoice can effectively engage students and enhance learning. The study aimed at assessing the acquisition of skills in critical thinking, communication, self-directed learning, and problem-based learning through the use of photovoice in teaching. Quasi-experimental, pre-test/post test design was used. Photovoice was used to teach a course on health systems management to 20 postgraduate students. Ethical clearance was obtained from University of Calabar Research Ethics Committee. Students were asked to take pictures that support both the positive and negative aspects of assigned topics. Pictures were combined with oral narratives to share information using power point slides. Data were collected using a validated assessment tool with 40 items. Data analysis was on SPSS 18.0 for descriptive and inferential statistics. Results showed that photovoice methodology helped students develop critical thinking skills (p = 0.01), promoted self-directed learning (p = 0.001), strengthened communication skills (p = 0.01) and ensured problem-based learning (p = 0.02). Participants reported empowerment of students for more effective involvement and participation in the teaching-learning process (100%); creation of powerful visual facts of the topics (95.0%), effective engagement of students (90.0%), enhanced appreciation of different points of view (85.0%). Challenges identified were the cost in time and finances to produce pictures that fully depict the topics. It is concluded that photovoice enhances engagement of students and increases learning, and could be an effective instructional method in nursing education
Hacettepe University, Turkey

Biography:
Nebahat Bora Güneş was born in 1982 in İstanbul. She graduated bachelory degree in nursing of Hacettepe University in 2006 and had worked for seven years in several paediatric clinics. In addition to her clinical experience, Nebahat also has an outstanding academic background that includes a Master of Science in Nursing from the Paediatric Nurse Practitioner Program of Gazi University and doing her PhD in Child Health and Sickness Nursing Program of Hacettepe University. Her scope of practice encompasses premature infants, newborn care, type 1 diabetes, patients safety and nursing care indicators, health promotion, disease prevention, diagnosis and management of common and complex health care problems beginning in childhood
Abstract:
The purpose of this study is to compare perceivied learning needs of the mothers with preterm infants when the babies are in neonatal intensive care unit and 10 days after discharge
Methods
The survey consisted of 43 care domains on which mothers feel themselves enough or not and may or may not need education during their baby's hospitalization in the NICU. For each domain, mothers were asked if they feel enough or willing to learn about prior to discharge. Mothers were given structured discharge education prepared according to the questionare during their hospitalizations. Ten days after discharge mothers were asked the same questions again in their homes.
Results
Of 80 questionnaires distributed, 74 (92.5%) were completed and analyzed. During NICU hospitalization, the highest need for learning was about the protect from ilness and safety such as vaccinacition (n=44) and follow up (n=46). The feeding ways and details about feeding such as hygiene of bottle (n=43) and preparing formula (n=43) followed the safety and maintainig health applications. In the follow up survey after the structured the leading learning needs were not existing. Instead care problems such as the care for daper dermatitis (n=46) and care in the colic (n=52) were main learning needs.
Conclusion
Asking parents directly about their learning needs and preferences may be the most reliable way for healthcare professionals to ascertain how to support and promote individual parents' learning when sharing management of their baby's special conditions at home. However the professionals should consider that mothers may declare the learning needs only according to their perceptions before they stand alone with the baby
KIRIKKALE UNIVERSITY, TURKEY

Biography:
Aylin Güneş has expertise in gynecologic and obstetric nursing. Her field of study is cancer, menopause, labor etc. She participated in various symposiums, courses and congresses in related fields. She has worked as a clinical nurse at the hospital for 12 years and has been working as a research assistant in an educational institution for 2 years. She is also PhD student and writing thesis.
Abstract:
INTRODUCTION: Health care is one of the basic human rights. The success of primary health care depends on the well-educated nurses and other health care professionals to use the changes in the health care system to improve the standardS of care of the patient. The use of simulations in nursing provides an opportunity for students to improve their self- confidence and develop clinical decision. One other aim is to be able to choose the appropriate scientific principles to be useful in solving nursing problems and to use the simulations in nursing and the studies about the results in the theses carried out within the scope of postgraduate education which is the development of new hypotheses.
OBJECTIVE: In this study, it is aimed to examine the thesis studies about the use of simulation in nursing education in Turkey.
METHOD: A national scan engine for thesis was searched using the key words of simulation, simulator, simulated patient, standart patient, simultaneously by the researcher without giving date range. A data collection form was created by researchers on how their work was studied. The data collection form included titles of the thesis work, the institution where the thesis work was conducted, the field of study in which the thesis work was carried out, type of thesis, type of study, sample group and sample size and type of intervention.
RESULTS: As a result of examination of eight article was found. 38% of the studies (3 studies) are master thesis studies and 62% (5 studies) are doctorate thesis studies. (2 studies), obstetrics and gynecology, 13% (1 study), surgical diseases nursing and 51% (5 studies) nursing fundamentals. All studies except one were conducted randomly in semi-experimental study. It was found that the studies were carried out on the first, second and third year students and the average sample size was 73 students. The first thesis work on topic was published in 2012. When the distribution of the thesis according to their subjects is examined, it is seen that the simulation method is used. in terms of blood pressure measuring skills, student knowledge and skill in postpartum hemorrhage management, critical thinking skills, obstetric skills, psychomotor skills, thorax and heart examination skills and intravenous catheterization skills and pre/post operational care skills.
CONCLUSIONS AND RECOMMENDATIONS: The results shows that the thesis studies related to simulation have the emphasis in the last decade. It is recommended that the use and results of the simulation in several nursing implementations should be conducted to provide more evidence
Kırıkkale University,Turkey

Biography:
Kamile Kırca has expertise in the field of internal medicine nursing. Her working areas are medical oncology, radiation oncology, palliative care and geriatrics. She participated in various symposiums, courses and congresses on related fields. She worked as an oncology nurse for four years and she has been working as a research assistant at an educational institution for one year. She is also writing her dissertation as a doctoral student. She has taken courses on oncology nursing, rehabilitation nursing, intensive care nursing and nursing models
Abstract:
Peplau developed a useful nursing model useful in various contexts of nursing, in which the nurse has a therapeutic relationship with the patient. The essence of Peplau's nursing model is interpersonal process. This process comprises sequential phases of orientation, identification, exploitation, and resolution. Within the scope of Peplau's model, the approach towards patients scheduled for mastectomy will be discussed. The patient diagnosed with breast cancer is admitted to the clinic for mastectomy. Meeting the oncology nurse for the first time as a stranger, the patient will experience the first step in the interpersonal process, orientation. In this process, the nurse gathers information required to define the problem (patient is very nervous, has lack of information), patient's need for help is defined by the nurse and patient-nurse relationship is commenced. Teaching objectives are determined (post surgery care, learning the dietary habits, family's participation in care). In the second step, identification, nurse discusses patient's concerns (paying the bills, maintaining one's job, changes in sexual changes, changes in the body image) and makes plans according to the patient's needs. In the third step, exploitation, nurse-patient relationship is now based on trust. Functions of breast and lymph nodes, their surgical exposure are explained and drawn on an anatomical model, written education material is provided. Family's participation in the education is supported, encouragement is provided to take part in support groups. In the resolution steps, other steps are successfully completed and patient's needs are met. Patient's independence is evaluated, problems about the quality of life are discussed. In this phase, nurse and patient terminate their relationship based on treatment. Use of this model in the planning and application of the nursing care in patients scheduled for mastectomy is thought to have an effect on patients' adaptation to the changes in their life style.
Kırıkkale University, Turkey

Biography:
Emel Gülnar has expertise in fundamentals of nursing. Her field of study is parenteral drug management,urinary incontinence, palliative care. She participated in various symposiums, courses and congresses inrelated fields. She worked as a clinical nurse in a hospital for 6 years and works as a research assistant inan educational institution for 3 years. She is also PhD student and writing thesis
Abstract:
Introduction
Nurses have significant roles in the services given to the patients and families in palliative care. To build up a qualitifed nursing care for the palliative care patients, the lessons about palliative care should be integrated into the core of nursing education.
Aim
This research was conducted to explore the effects of palliative care lessons towards students' attitudes of death.
Method
The scope of this descriptive study was consist of 50, 4th grade bachelory nursing students. Due to the availability of the whole scope, all the students were included into the sample. The datas were collected via demografic characteristics questionnaire and Death Attitude profileRevised/DAP-R. Death Attitıde profile-Revised (DAP-R) was developed by Wong T.P. and collegues (1994). The turkish version of the form was studied by Çevik (2010). The survey instrument used in this study was DAP-R. Results The 88% of the students were female, 66% were willing to provide care to the patients who are about to die, 34% met a death case and 90% aggreed with the idea of the patients who was about to die should be informed about their prognose. The mean score of the DAP-R was 4,29±0,47. The subdimensions were as in following: fear of death was 3,92±0,94, death avoidance was 3,29±1,02, neutral acceptance was 5,44±0,66, approach acceptance was 4,86±0,71 and escape acceptance was 3,55±1,13. The relationship between the experience of the students about meeting death or to serve to the patients about to die and the mean score of the death avoidance which is one of the subdimension were found statistically significant. (p<0.05).
Conclusion
The analysis confirmed that Palliative care lecture effects the students' attitude towrads death. According to these results, to integrated palliative care lessons to the core of nursing education should be offered
Risk Manager at Austin Health, Heidelberg, Victoria Australia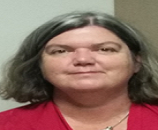 Biography:
Amanda Charles is currently employed as Risk Manager at Austin Health, Heidelberg, Victoria Australia. Her qualifications include Registered Nurse, a Certificate in Coronary Care Nursing and Accident and Emergency Nursing, Masters of Nursing (Nursing Education) and presently undertaking a Doctor of Philosophy. Prior to her employment as Risk Manager, Amanda had held a number of senior roles within emergency nursing and also coronial services, Victoria. She has presented widely on many subjects.
Abstract:
Statement of the Problem:
The value of death investigation within the health sector can be an extremely valuable tool in the provision of safe patient care. Some deaths which occur in hospital are required to be reported to the coroner's office. These deaths undergo a review process, with the findings and /or recommendations returned to the hospital as lessons learned. This process assists in identification of factors that may have prevented the death, again enhancing ongoing care.
Methodology & Theoretical Orientation: Twenty two semi structured interviews were recorded and transcribed which includes nursing staff (N=10). The interview questions were designed to determine the clinician's understanding of deaths that are reportable to the coroner and why this reporting is required. This study was performed in a tertiary referral hospital in Melbourne, Australia, and the health service offers a variety of acute and subacute services, across several sites.
Conclusion & Significance: : There were consistent themes identified during the analysis included a lack of awareness of which deaths meet the reportable criteria, and why those deaths are required to be reported, together with educational support and feedback .
Although the reporting of deaths to the coroner is primarily the role of the medical staff in Victoria, Australia the ability of nursing staff to be influential and informed in this area should not be underestimated. The pursuit of a safer environment for our patients within our hospital can be enhanced by the lessons from coronial investigation. For this to review to occur, these deaths must be reported
Australian Catholic University, Australia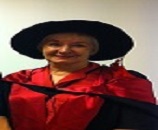 Biography:
Dr Susan Gledhill is a registered nurse, registered midwife and academic. Her current position is senior lecturer and postgraduate course coordinator in the School of Nursing, Midwifery & Paramedicine at the Australian Catholic University (Brisbane Campus) where she has responsibility for postgraduate course coordination, strategic involvement in curriculum development and working in close collaboration with industry partners. Susan lectures in postgraduate units that include 'Leadership in Health Care' and 'Quality and Safety in Health Care', among others. Susan's professional experience includes ten years of nurse management, research in the areas of healthy ageing, pain management and dementia and prostate cancer research. Susan's professional experience also includes policy development and research with the Queensland Nursing Council and health practitioner regulation with the Australian Health Practitioner Regulation Agency (AHPRA).
Abstract:
Nurse leaders are required to inspire and lead their staff and guide them through an often challenging process of questioning, exploring possibilities, driving fresh ways of thinking, taking risks and collaborating with others, including consumers. Successful change management for practice improvement requires "a systematic approach to test new ideas and innovation … which are often based on the expectations of users of the service, as well as on prevailing socio-economic circumstances and policies" (Gopee & Galloway, 2014, p. 145).
Innovation for practice improvement is not a new phenomenon and history demonstrates the significant effect that a health practitioner can have, not only on improving practice and driving innovation, but also in demonstrating effective leadership skills (Barr & Dowding, 2016; Kelly, 2012). Contemporary challenges, and opportunities, for nurse leaders include integrated health care, regulatory factors, consumer expectations, building coalitions, workforce diversity and safety and quality improvement initiatives.
The question is therefore, what are the current challenges in educating potential nurse leaders who will model good governance, lead practice improvement and drive sustainable change? Innovative educational strategies that will be discussed include broad-based curriculum with exposure to multidisciplinary peer groups, supporting content delivery with technology, basing content on contemporary real-world situations and consolidating a 'systems thinking' approach to leadership
School of Nursing, Bnei Zion, Haifa, Israel

Biography:
Tova Kerschen is a nurse educator in the Bnei Zion Nursing School in Haifa, Israel. She is coordinator of the women's health program, teaching classes as well as working with the students in the various women's health clinical placements. Mrs. Kerschen had a joint appointment as the women's health coordinator in the Jerusalem's Sharie Zedek Nursing School as well as being a staff nurse in the maternity and gynecological departments from 1981-2008. She had presented in various conferences including NETNIP 2014, RCN conference for nurse educators, 2013
Abstract:
Although nursing education has changed through the years, the clinical field will always be an integral and important part of nursing education. Clinical placement essentially is the bridge between theory and practice. It is the environment where the student nurse integrates theory with nursing practice.
As nurse educators it is our duty to provide an optimal clinical experience to promote thoughtful learning, critical thinking, intelligent reflection, effective methods of working with staff, with emphasis placed on person -centered care.
In this paper I will address fundamental topics that form the building blocks of a clinical placement. I will address the following questions: 1. Does placement always have to be in the clinic? 2. How do we deal with clinical placement of male student nurses in obstetrics and gynecological units? 3. What is the nature of pre and post clinical conferences? 4. How do we apply and integrate the nursing process within the clinical setting? 5. What are forms of instructor evaluation of students' performance in the clinical setting?
Promoting a global-universal method of crucial thinking is of primary importance in todays' world. Multi-cultural orientation is part of the student nurse's education. In this respect I will conclude this paper by sharing selected experiences and challenges related to cultural diversity among students, staff and patients originating from Jewish, Christian and Muslim cultural backgrounds that constitute typical ethnic populations in northern Israel. Hence giving the student nurses a unique opportunity to experience cultural diversity ----multi cultural orientation
I would like to share with my colleagues the "necessary tools" that facilitate successful nursing clinical placement
Inholland University of Applied Sciences, Netherlands, Amsterdam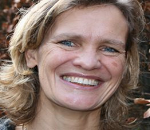 Biography:
Petra is a nurse and lecturer at Inholland University of Applied Sciences, department of Nursing in Amsterdam. Currently, she is finishing her PhD at the VU University Medical Center, department of Psychiatry. In her thesis she focuses on the implementation of a theater intervention in daily care for people with dementia. She has published four papers (three related to this thesis) in reputable nursing and psychogeriatric journals
Abstract:
Statement of the problem: People with dementia in nursing homes benefit from person-centred care methods. Studies examining the effect of these methods often fail to report about the implementation of these methods. A recently developed person-centered care method is the Veder contact method (VCM). With theatrical tools VCM stimulates the communication between caregivers and residents. Our study aims to describe and test the implementation of VCM in daily nursing home care.
Methodology and theoretical orientation: Caregivers (n=136) and residents (n=141) participated in a one-year quasi-experimental study. Foundation Theater Veder implemented VCM in six experimental wards and rated quality level of implementation. Six control wards delivered care-as-usual. Before and after implementation, caregivers' behaviour was assessed during observations using the Veder-observation list and Quality of Caregivers' Behaviour. Their attitude towards residents was rated with the Approaches to Dementia Questionnaire. Quality of life, behaviour and mood of the residents were measured with QUALIDEM, INTERACT and FACE. Their Care Plans were assessed on person-centered background information.
Findings: Significant improvements in caregivers' communicative behaviour (i.e. the ability to apply VCM effectively and establishing positive interactions) and some aspects of the behaviour and quality of life (positive affect , social relations) of the residents were found in favour of the experimental wards with a high implementation score, as compared to the experimental wards with a low implementation score and the control wards. No significant differences between the groups were found in caregivers' attitudes towards dementia, the residents' Care Plans and mood.
Conclusion and significance: The positive changes in caregivers' behaviour and wellbeing of the residents in the experimental wards with a high implementation score partly confirm the successfulness of the implementation of VCM. Distinguishing wards with a high and low implementation score provided insight in factors which are crucial for successful implementation.
Robert Gordon University School of Nursing and Midwifery, United Kingdom

Biography:
Dr Annie Lau attained her PhD at University of Edinburgh. Her professional background is a registered midwife and general nurse. Currently she is a midwifery lecturer at Robert Gordon University teaching Bachelor of Midwifery and supervising doctoral students. She has achieved a broad range of midwifery and nursing education experience in United Kingdom and Asia. Her research interest focus on vulnerable women and families in childbearing, health promotion and midwifery education. She developed personal mastery in clinical practice workshop at the International Confederation of Midwives Congress in 2014 and NHS Grampian to promote leadership and change adaptation within midwifery workforce
Abstract:
The standard of pre-registration midwifery education in United Kingdom requires students to achieve competency in critical appraisal of knowledge and research evidence. Students often find learning research a challenge due to lack of utilization in practice. The study was to evaluate how wikis would enhance student collaborative learning appraisal skills. Mixed methods design was used to evaluate student participation and perception of using wikis. All final year students participated four structured wiki activities followed by face to face post wikis seminars over a 5 weeks period. Online pre and post wiki questionnaires were used to evaluate their perception of using wikis and one focus group interviews were conducted to explore their learning experiences. All students (N=28) were invited to participate an online evaluation. A total of twenty (N=20) returned the pre and post wiki questionnaires with overall response rate of 70%. Eight students participated in one focus group interview. 55% reported that wiki was easy to access and 65% students were clear about wiki learning activities. 40% students were comfortable to write comments on the wiki pages. There was significant difference in the students' perception about their level of confidence in critical appraisal skills (pre wikis: Mean=3.13, SD=1.59; post wikis Mean=6.00; SD=1.14, p<0.001). Qualitative findings indicated wiki group dynamics plays a key element in student participation. Non engagement, time pressure and preferred individual learning style posted a barrier in wikis group learning. Future research warrant to explore grading of wikis contribution and associate factors in supporting collaborative learning.
Ulsan University, South Korea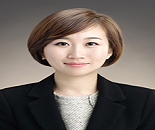 Biography:
Minyoung Kim has completed her Ph.D. at the age of 35 years and Assistant Professor from Ulsan University School of Nursing. She is the Adult Health advanced practice nurse for 10 years. And she has published 10 papers in reputed journals
Abstract:
Malnutrition is a risk factor for postoperative complications. The purpose of this study was to determine the nutritional status and surgery outcome in orthopedic surgery patients. Methods: This study enrolled 377 patients who underwent orthopedic surgery. Patient demographics and postoperative complications were recorded. Nutritional status was assessed using Nutritional risk screening (NRS 2002)
and haematological markers of serum albumin (ALB), hemoglobin(Hb) and total protein level. Suboptimal nutrition was defined as NRS 2002 score ≥ 3, a serum ALB level of <3.5 g/dl and a Hb of <10.0 g/dl and total protein <6.0 g/dl. Patients were also followed for outcome. Results: Malnutritional risk developed in 58 patients (17.2%). Bivariate analysis identified old age, low physical activity, hip and spine surgery and high ASA score as risk factors. Worse outcomes, including increased hospital mortality, length of stay in hospital, infection, readmission and discharge at care facilities, occurred in subjects who developed malnourished patients. Conclusions: Orthopedic surgery in elderly patients was associated with a high incidence of malnourished patients. Malnourished patients were at a significantly increased risk for postoperative complication. The results of the current study regarding patient populations vulnerable to malnourished patients should be taken into account so that such patients could be identified preoperatively or in the immediate postoperative period
ASAN Medical Center, South Korea

Biography:
Lee Jung-sun works as an APN at the Asan Medical Center in Seoul and is responsible for the education, counseling and management of patients undergoing cardiac surgery. I am also attending the department of nursing department in Hanyang University
Abstract:
Purpose This study was conducted to investigate the relationship between Warfarin related Knowledge, medication adherence, sick role behavior of cardiac valve surgery patients. Methods : The participants were 124 patients(outpatient unite). Data were collected using a questionnaire and analyzed using t-test, ANOVA and Pearson correlation, stepwise regresstion. Result :The duration of warfarin averaged 2.6 ± 274 months, and 42.7% of participants remembered their blood coagulation value(INR)and 80.5% of patients were warfarin-educated(Individual education, group education) but 42.7% of patients had side effects. The mean score for drug- related Knowledge was 9.7points out pf a possible 13 points. medication adherence was 6.6points out pf a possible 8 points, sick role behavior was 6.6 points out pf a possible 18 points. Conclusion: Marriage, activity level(NYHA 1.2), and knowledge factors influenced sick role behavior. The result indicate that there is a need to enhance the level of drug-related Knowledge in order to increase positive behavior as part of the sick role of these patients. Sick role behavior explained factor was 25.1%. As a result, it is necessary to develop programs that can strengthen family mediation and improve heart functioning performance in warfarin-related education
Suranaree University of Technology, Thailand

Biography:
Wassachol Pichianwilai isa Lecturer at Institute of Nursing, Suranaree University of Technology. She teaches courses in Pediatric and neonatal nursing care. She had been working in Neonatal wardfor 7 yearsandused to received 3rd reward Innovation for Nursing practice in neonatal. She graduated with a Master's degree in Nursing from Khon Kaen University, Certificate in Child health care from Lund University, Sweden, and Certificate in Neonatal critical care nurse practitioner from Mahidol University. So, that she have gained variety kinds of knowledge and experiences from Neonatal care. She brings experience in neonatal education and research, and her research expertise in Breastfeeding, Premature infant, and nursing education
Abstract:
Statement of the Problem: In nursing practicum, The teaching and learning process can't encouraged students to become critical thinking abilities.Traditional practicum appear frequently that nursing students lack of many skills, such as don't understand relations between the theory and the patient, lack of Holistic careand critical thinking.The researcher developed the instructional model to encourage students to have a critical thinking abilities. Instructional model are based on the constructivist theory. Constructivism underlies mind mapping as learning strategies which are promising approaches in the setting of nurseeducation. The purpose of this research was to compare the critical thinking abilities of nursing students before and after learning instruction model. Methodology&Theoretical Orientation: The samples were 30 third-year nursing students, Institute of Nursing by using single group pre-and-posttests. The data collection instruments were mind-mapping demographic records, critical thinking test, and a student satisfaction questionnaire. Data was analyzed by frequency, percentage, mean, standard deviation and t-test. Findings: The findings revealed that students'critical thinking score after learning from the instructional model was higher at a statistically significant level of .01 Conclusion & Significance: Nursing student think critically and this involves: analysis and reflection as the concept of patient-specific nursing care. Mind maps as a teaching tool have been used to encourage critical thinking by inspiring students to understand relations between the theory and patient which cover Holistic nursing care.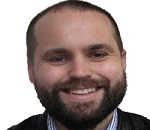 Biography:
I have been practicing as a nurse since 2008 in various acute roles and most recently as a Respiratory Clinical Nurse Specialist. I took up my position as Lecturer in Adult Nursing in only March 2016 and enjoy meeting the challenges that full time learning offers. I'm the unit lead for the Acute and Immediate Care unit for the Adult Nursing programme, although I teach across other programmes and post graduate courses if time allows.
Abstract:
Objective Structured Clinical Examinations (OSCE's) are recognised and utilised by the Nursing and Midwifery Council (NMC) for assessing nursing skills and competency, and within Higher Education to summatively assess undergraduate Nursing students. Students report significant preparation and performance anxiety, over and above traditional assessment methods. This action research sought to answer the question; can a video OSCE demonstration improve self-confidence and reduce anxiety in students preparing for such assessments? A self-reported anonymous questionnaire was completed by 61 undergraduate student nurses in a UK university, to rate self-confidence and anxiety levels pre and post accessing a video demonstration of an OSCE assessment. Results demonstrated a statistically significant mean improvement in self-confidence, from 2.75 to 3.82 and reduction in anxiety after accessing the video intervention, 3.46 reducing to 2.72. Paired t-tests showed statistical significance t(60) = 5.66, p = < 0.001 and t(60) = 4.76, p = < 0.001 respectively. Participants free text comments suggested adding multiple video examples for future students and unanimously agreed that the video was valuable in their assessment preparation. These results suggest video examples are a useful learning and preparation tool for student candidates preparing for OSCE assessments. Further research into the value of multiple video examples and influence of this preparation on actual assessment results is suggested
Istanbul University Florence Nightingale, Turkey

Biography:
Emine Şenyuva completed her PhD Edıcation in 2000 at The Health Science Institute of Istanbul University. She is lecturer at Istanbul University Florence Nightingale Nursing Faculty, Department of Nursing Education. Her professional interested areas are distance education programs, web based education for nurses and patients
Abstract:
Statement of the Problem: In last years changes and developments in the health care system have increased the importance of nurses' role in patient education. However, in the literature, there were no valid, reliable assessment tools to evaluate the nurses' role in patient education. The aim of this study was to develop a valid and reliable instrument that will enable to assess the nurse behaviors during the patient education processes.
Methodology & Theoretical Orientation: This methodological study was performed from June 2016 to February 2017 at 2 university hospitals, 2 private hospitals and 2 education and research hospitals in Istanbul, Turkey. 583 of 2915 nurses working in these hospitals, agreed to participate to the study. All of them stated that they give formal and informal patients education.
The scale items were developed by researchers depending on literature and expert opinions. The hospitals and Ethics committee official permissions and informed consent by participants were obtained prior the study. The IBM SPSS 21.00 program was used for data analyses. Descriptive statistics (number, percentage, mean and standard deviation) and psychometric analyzes (item analysis, confirmatory factor analysis, internal consistency coefficient) were done. Statistical significance level was accepted as p<0.05 for analyzes.
Findings: Most of the nurses have a bachelor's degree. The mean age of the nurses was 32.77 ± 7.71 years. 59,0% of them are working in the Internal units, 41,0% are working in surgical units and the average working year was 11,23 ± 8,48 years. 75.0% of them were clinical nurse and only 0.5% of the nurses are working as a patient education nurse.
The Kaiser-Meyer-Olkin (KMO) value for Nurses' Patient Education Role Assessment Scale's was 0.96. The 42-item draft scale represents 63,37% of the total variance. 4 factors as (1) Identifying Teaching Needs, (2) Diagnosis and Planning, (3) Implementation, (4) Evaluation and Documentation with factor loadings above 0.45 were separated. The Cronbach-alpha reliability coefficients were between 0.78-.95 for the subscales and 0.97 for scale.
Conclusion: It was determined that the Nurses' Patient Education Role Assessment Scale's is a valid and reliable tool to evaluate whether nurses apply patient education in accordance with patient education process.
Keywords: patient education, patient education in process, educational role of nurse, nurse