Day 1 :
Keynote Forum
Salus Infirmorum University school of Nursing, Spain
Time : 9:30-10:00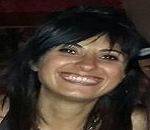 Biography:
Anna Bocchino has completed her European PhD at the age of 30 years from Naples and Seville University. She is the profesor of Gender studies and Social Sciences in the Salus Infrimorum Nursign faculty (SPAIN). She has published various papers in reputed journals such as International Journal of Nursing Knowledge. Her topics of interest are nursing diagnoses, gender studies and migration research
Abstract:
PURPOSE: This study aimed to validate the definition and define the characteristics and related factors of unemployment disorder, a proposed nursing diagnosis. METHODS: Using Fehring's diagnostic content validity model, Spanish experts were asked to assess the adequacy of the label, defining the characteristics and other related factors. FINDINGS: The content validity index was 0.8690. A total of 16 defining characteristics reached major criteria (>0.80). CONCLUSION: The present study supports the proposed development of a nursing diagnosis for the human response to unemployment. PRACTICE IMPLICATIONS: The results suggest that the inclusion of the "unemployment disorder" diagnostic NANDA-I taxonomy would allow nursing professionals to identify the disorder and its causes and manifestations, and therefore provide the information needed for planning more relevant interventions and results.
Keynote Forum
Western Sydney University , Australia
Time : 10:00-10:30

Biography:
Dr Cathy Dickson has extensive experience in teaching in the online environment and is committed to providing a quality learning experience for her students. As Head of Program for a post graduate suite of courses in child and family health Cathy leads a team of colleagues who design an engaging and active learning environment that has proven student satisfaction outcomes.
Abstract:
Since the early 1980s the use of video in nurse education has become ubiquitous. Certainly the move towards online education and the use of mobile technology to learn anywhere anytime, has urged nurse educators to seek innovative and engaging ways to assist their students develop knowledge and skills. Skills practice videos allow for students to view and review the skill at their own pace and drill down to the minutia by pausing when required. With the number of nursing skill based videos available on free video sharing websites such as YouTube there is a vast array to choose from. However, the purpose, quality and authentic learning of what is on offer might not meet course learning outcomes. The benefit of designing and producing a custom made video is that the three domains of learning (cognitive, affective and psychomotor) can be addressed and that alignment to the unit learning outcomes is realized. What nurse educators need is a best practice guide to developing quality video for learning. This presentation will follow the preproduction, production and post production journey of the development of a child oral health skill video for post graduate nursing students from a best practice perspective.
Keynote Forum
Western Norway University of Applied Sciences, Norway

Biography:
Arne Rehnsfeldt is professor and leader of the master in clinical –health and caring science at Western Norway University of Applied Sciences (HVL) in Norway. His area of research is long-term caring in life-decisive boundary life events. He sees that it is very important to have a master education related to a scientific discipline as this contributes to develop the disciplinary thinking.
Abstract:
Statement of the problem: Clinical caring science as a scientific discipline is based on an internal scientific logic that binds together the "mother discipline" caring science as a systematic science, with clinical caring science as both a systematic –and applied science. A systematic science determines the ontological, -theoretical, conceptual and epistemological grounds for the science. The internal logic between caring science and clinical caring science decides the correspondence between the value-base (ethos), concepts and theories in the mother discipline, and concepts and phenomena related to clinical praxis in clinical caring science. Clinical caring science as an applied science means to apply the theory base of caring science in praxis. The theory of science thinking is that of finish scholars Katie Eriksson and Unni Lindström who say that caring science is defined by its ontology (ethos). The epistemology as a hermeneutic methodology must be in in congruence with the ethos in order to understand the essence of what in deepest sense defines caring, as for an example that suffering is a part of life and that suffering contains a health potential. Hermeneutics as the methodological ground is applied both in qualitative and quantitative research. Also a concept order is applied with ethos, -core, basic –and praxis concepts. The purpose is to describe how a master education in clinical health –and caring science is built up and permeated by the scientific discipline. Conclusion and significance: As caring is seen as the ontological ground for nursing, also other professions than nurses can participate in the master. Another rationale for this is that the master is disciplinary based and not professional based, and the discipline can be shared by many caring/nursing professions
Session Introduction
University of Birmingham

Biography:
Jinu is a Research Fellow in the Jubilee Centre for Character and Virtues. Before joining the Jubilee centre, Jinu had been working in clinical research in Primary Care department at the University of Birmingham. She is a registered nurse and a teacher with the NMC. Her experience is in nursing, medical and nursing education and clinical research. She is currently working on the Virtuous Practice in Nursing project within the Centre taking on board insights from nursing, philosophy and social science. The aim of this project is to explore ethics and attitudes about virtues held by nursing students and practitioners, and to shed an important new light on the state of nursing ethics in the UK
Abstract:
A study focusing on the virtues in the nursing profession is timely for a number of reasons. Many scholars claim that we need to abandon the search for purely rationalist principles to guide ethical decision-making in favour of a quest to understand the virtues, especially the phronesis, judgement, or wisdom nurses need in order to make good decisions themselves (Gastmans, 1999; van Hooft, 1999; Armstrong, 2007; Sellman, 2011). Others merge virtue ethical lines of thought to an older paradigm of care ethics, maintaining that good nurses will establish caring attachments to their patients (Gastmans, 1999; van Hooft, 1999). While it is debated whether virtue ethics should replace or incorporate care ethics, virtue ethics has become the "moral theory of choice" among scholars of nursing ethics (Tschudin, 2010: 10). Virtue ethics forms a broad church, however, current scholars often disagree in their approach. Derek Sellman, for example, understands nursing along the lines of philosopher Alasdair MacIntyre as a "practice" through which virtuous nurses can achieve certain distinctive goods and advance their own well-being and the well-being of their patients (2011). Doing so, however, requires the exercise of specific virtues, including trustworthiness, open-mindedness, and especially the virtue of "professional phronesis," or wise professional judgement. From the beginning, early leaders of the field, such as Florence Nightingale, understood nursing to be a value-laden enterprise, one requiring nurses to exercise certain virtues. Following on Florence Nightingale's definition of nursing, Scott and Hainsworth (1950) note that nurse trainees or nurses working with Nightingale were expected to develop exemplary moral character and self-discipline. We need to explore to what extent those old ideals are still relevant in today's nursing practice.
Aim(s) and/or research question(s)/research hypothesis(es)
Specific research questions addressed:
• Which virtues are prized and upheld by the nurses through self-reports?
•Which virtues do they associate with the ideal professional?
•What hinders or helps nurses in exhibiting virtuous practice?
•What recommendations can we give to nursing educators about improving the teaching of professional ethics in the field?
Research methodology/research design
A mixed methods approach is adopted to capture the full complexity of the issues involved. A survey has been completed by beginning undergraduates in nursing, by students just completing their initial nurse training/education, and by established practitioners who have been in practice for five years or more. The survey data is complemented by data from semi-structured interviews with a small selection of participants and educators who volunteer to take part within the survey.
Key findings and recommendations: As the study is currently in the analysis stage, key findings and recommendations will be available by July 2017
Istanbul University Florence Nightingale Nursing Faculty, Turkey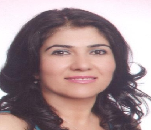 Biography:
Sevim Ulupınar completed licence education in 1989 in Istanbul University Florence Nightingale High School and got Msc degree in 1991 and PhD degree in 1997 in Istanbul University Health Science Institute. She has a special interest in nursing education, educational skills, psychodrama. She is working in Istanbul University Florence Nightingale Nursing Faculty Nursing Eduacation Department
Abstract:
Statement of the Problem: One of the basic conditions for raising qualified and well-equipped individuals is participation in social activities that enable the student to make life more enjoyable and productive in both the family and the school environment. Social activities support the development of students' self-expression, communication, learning, research, adapt to the group, cooperation and so on social-emotional skills. Methodology & Theoretical Orientation: The aim of the study is to determine the factors that affect the participation of students in social activities and social emotional learning skills. The sample of the descriptive study consisted of 715 undergraduate students of nursing faculty. The data were collected using the Social Emotional Learning Skills Scale (SELSS) and a questionnaire to identify student characteristics, participation in social activities. SELSS is a 4 point Likert scale and consists of 4 sub-scales and 40 items (min:40- max:160 points). The cronbach-alpha reliability coefficient of the scale is .93. The data were analyzed using student–t test, OneWay ANOVA, correlation, chi-square. Findings: 87.4% of the students are female, the average age is 20.8 years. 41.7% of the students participate in social activities. The average duration of participation in social activities is 1.14 years and the average of the period of weekly social activities is 2.28 hours. Students expressed that participating in social activities; increased their socialization, self-confidence, assertiveness skills, and they have positively influenced their ability to approach with different opinions, thoughts, and tolerance. There is a significantly difference between the participation of students in social activities and age, gender (higher in women) and class (higher in senior students). There is a moderately significant positive correlation between the duration of participation in social activities and the weekly separation of social activities. The averaged of the SELSS total score is 123.85. There is a positively weak relationship between the age of the students and the subscale of SELSS's stress coping. Senior students have a higher score on stress coping subscale of SELSS. Also female students score higher on communication subscale of SELSS. Conclusion: There was a significantly difference between students' participation in social activities, the duration of their participation, the time they spent weekly, and the SELSS total score. According with these results, it can be suggested that the participation of students in social activities would be supported. Keywords: social, activity, social emotional learning, social activity, nursing student
Istanbul University Florence Nightingale Nursing Faculty, Turkey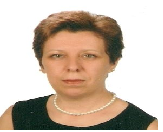 Biography:
She graduated PHD Program from Istanbul Unıversity Health Science Institue at 1998. She was working at Istanbul Unıversity Florence Nightingale Faculty of Nursing, Department of Nursing Education. Her professional interested areas are Critical Thinking and Teaching of Educators
Abstract:
Statement of the Problem: Emotional Intelligence and critical thinking are considered as important characteristic of nurses that can affect the quality of their work including clinical decision-making, evidence and knowledge use in practice. Methodology & Theoretical Orientation: The purpose of this study was to examine nursing students' critical thinking disposition and emotional intelligence throughout undergraduate nursing programme. A longitudinal design. The focus population of this study consists of 182 students studying at a faculty of nursing. Asymmetrical cluster sampling method was used to determine sample group and all the students registered in the first year were included in scope of the study. Information Form, California Critical Thinking Disposition Scale (CCTDS) and Emotional Intelligence Assessment Scale were used for data collection. CCTDS is a 6 point Likert scale and consists of 6 sub-scales and 51 items (min:60- max:360 points). The cronbach-alpha reliability coefficient of the scale is .85. Emotional Intelligence Assessment Scale is a 6 point Likert scale and consists of 5 sub-scales and 30 item. The cronbach-alpha reliability coefficient of the scale is .91. The data were analyzed using freguency, standart deviation, pearson correlation, Kruskal-Wallis test. Findings: In this study was found that there was a significant increase in the students' grade point of critical thinking scores in the final year compared to the year they started nursing education (p<0.05). In this study was found that there was a no significant increase in the students' grade point of emotional intelligence scores in the final year compared to the year they started nursing education (p>0.05). There was no relationship between critical thinking tendencies in the year students started their nursing education and the tendency of critical thinking in the last year. There was no correlation between the year students begin their nursing education, emotional intelligence, awareness of their emotions, managing their emotions, empathy, social skills, and final class critical thinking tendencies. The relationship between the dimension of motivation of emotional intelligence when students started to nursing education and the critical thinking trends in the final year, was found to be very weak at positive level (r=.181 p=.014). Conclusion: It is necessary to give more importance to the development of emotional intelligence in nursing students. It is recommended that nursing scholarship explore and debate the criticisms and design issues currently leveled at emotional intelligence and critical thinking researches outside nursing. Keywords: critical thinking, critical thinking dispotision, emotional intelligence, nursing students, nursing education
Istanbul University Florence Nightingale Nursing Faculty, Turkey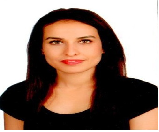 Biography:
Nil K. YÜCEYURT had worked in the child infection clinic of Mersin University Medical Faculty Hospital in the years of 2012-2014. She has been working as a research assistant in the Istanbul University Florence Nightingale Nursing Faculty, Departman of Nursing Education. She graduated from the Psychiatry Nursing Master Programme of Mersin University in January 2016. As well as she continue her phd studies at the Istanbul University
Abstract:
Statement of the Problem: Nursing aims to help individuals, families and society, with find solutions to health problems; and give them quality of life. Nurses provide qualified services by respecting the life, honor, individuality and integrity, values ​​and decisions of the person whom he regards as the most valuable asset. The training of the nurses who can serve the mentioned quality is possible with the education based on the values.
Nursing education is the whole of efforts to create good people, good life, good professional members and a healthy society. For this reason, it is important that nursing education has to structured to reach the cognitive, emotional and psychomotor skills aimed at giving universal values ​​to the students. Students' awareness of certain values, production of new values, adoption and internalization of behaviors and exhibitions should be the primary responsibility of nursing education. In the literature; it is emphasized that the education programs based on universal values ​​increase the democratic values ​​of the individual, increase self-esteem and self-esteem significantly but the issue of how to do this is not addressed. For this reason, answers to 'What values ​​should education bring?' and 'What values, how should they be taught?' questions in education programs should be sought.
Methodology: Literature review by searching primary documents of original researches on international database, making a critical and thorough evaluation of such documents.
Conclusion: When nursing education programs are examined, it is noteworthy that the values ​​are placed in the contents of the courses and there is no standardized structure. It should be kept in mind that today's changing student profiles and learning styles will also affect the ways in which education is based on valued. In this review, the importance of value-based nursing education will be emphasized and suggestions will be presented according to today's changing conditions.
Queen's University Belfast, Northern Ireland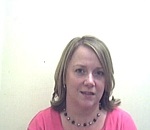 Biography:
Dr Karen McCutcheon is a Senior Lecturer (Education) in the field of Adult nursing and is the academic lead for practice at Queen's University Belfast. Karen is widely regarded as a lead nurse in the area of ophthalmic and perioperative care and is the editor of the Journal of Perioperative Practice and is a clinical section editor for the British Medical Journal. She has recently completed a doctorate in Nursing Practice and her main area of research interest is the use of innovative technology in nurse education
Abstract:
Statement of the problem: Traditional teaching methods in higher education have achieved much success and have a proven track record of graduate attainment. Contemporary online and blended learning teaching methods have less supporting evidence of success due to their emergent state of development. Increased pressure is being placed on nurse educators by HEI policy-makers and curriculum developers to introduce full online learning into nurse education. This decision to introduce online or blended learning has sometimes been driven by economics and logistics; instead the decision to implement should be a more balanced approach with consideration given to the strength and limitation of each teaching modality. Therefore, consideration needs to be given to how best to support educators and students to engage with online and blended learning techniques. The aim of this paper is to explore the evidence available for clinical skills teaching in undergraduate nursing and determine whether online or blended learning approaches are effective in this aspect of nurse education. Methodology: Mixed methods systematic literature review. Findings: Nineteen papers were identified and the synthesis of findings focused on four areas: performance, knowledge, self-efficacy and user satisfaction. Conclusion: The results of this review suggest that online learning for teaching clinical skills is no less effective than traditional face to face teaching. This presents an opportunity for nurse educators to be creative and develop a variety of teaching modalities that can effectively deliver high quality learning for nursing students.

Biography:
Dr. Hooven's academic history includes graduating from West Chester University with her Bachelors in Nursing (BSN), graduating with her Masters in Business Administration (MBA) with a focus in finance, and her Masters in Nursing (MSN) with a focus on nursing administration. Dr. Hooven graduated from Villanova University with her PhD with a focus on nursing education. Her dissertation included tool development on collaboration in the clinical learning environment, along with a mixed methods national survey on clinical education. Dr. Hooven has been a nurse for over 10 years and has worked in critical care, operating room, endoscopy, and short procedure with pediatrics patients to adult patients. Dr. Hooven is currently at TCNJ and has received $450,000 as a Project Director for the Robert Wood Johnson Foundation on her work with population health. She has also been a co-investigator for a $100,000 grant from Novo-Nordisk focusing on obesity in schools
Abstract:
The overall goal of the Population Health program is to improve health and wellness in patient populations. This is achieved by understanding health outcomes and the determinants that impact these outcomes. Nurses are considered the largest body of healthcare providers in the United States which gives them a great advantage to be involved with patient care decision making. Through a grant from the Robert Wood Johnson Foundation, the New Jersey state college was able to enhance the population health content throughout the nursing curriculum.
The initiative had three major components. These were (1) Faculty Development, (2) Content and Learning Object Development/Implementation, and (3) Laboratory (Simulation) and Clinical Experience Development and Implementation. The school of nursing moved forward on these major components simultaneously.
Faculty Development included imparting knowledge and skills upon core faculty for developing population health content and learning objects, conducting train-the-trainer style workshops with core faculty, led by a recognized leader in public health, population health, and curriculum development. Core faculty attended national meetings on population health and brought the knowledge back to the department by leading faculty development meetings with their colleagues on population health content development. The second part of implementation includes content and learning object development/implementation. The core faculty evaluated their specific courses and content to revise content to include population health competencies. The school established faculty course work groups and included the interprofessional practice partners on curriculum revision. The school of nursing developed two additional courses that are now offered as electives for the nursing students. Topics in Nursing: Nursing and Global Health and Health Informatics. The third theme focused on Laboratory (Simulation) and Clinical Experience Development and Implementation. The community clinical experience was enriched with health promotion activities. Nursing students and had to research existing data on the communities and populations of interest at partner clinical sites, develop a list of community assets and resources available to the populations of interest, design health programs to meet identified needs, determine the data to be collected from each participant, conduct population health screening and health education events based in needs assessment, create a de-identified database for the population of interest, evaluate findings and disseminate findings to their class and the agency of interest
University of Texas Medical Branch, USA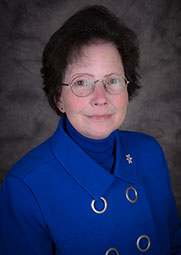 Biography:
Dr. Murphy is a board certified nurse executive-advanced, with extensive background in family, school, and public/community health issues, particularly among underserved populations. She has served the community in a variety of nursing leadership roles and has worked internationally implementing leadership and management strategies in rural health posts. In the Executive Nurse Leader program, she focuses on facilitating the professional development of nurse leaders with innovative didactic and experiential learning, mentorship, self-awareness, self-efficacy and communication strategies. Dr. Murphy has many community interests. She serves on the Board of Directors for Prevent Blindness, and Prevent Blindness Texas; chairs the Prevent Blindness Public Health Committee, and is immediate past chair of the National Center for Children's Vision and Eye Health Advisory Committee. She is an alumna of the prestigious Robert Wood Johnson Executive Nurse Fellowship (2004-2007), holds the Alice Ostermayer Stubblefield Professorship in Nursing, and is a Fellow in the American Academy of Nursing
Abstract:
Program Aim: The MSN Executive Nurse Leader program at the author's institution prepares 21st century nurse leaders to influence and advance health locally, nationally and globally. Executive Nurse Leader (ENL) graduates are positioned to lead change and advance health through collaboration, innovation and dissemination of new approaches to healthcare that improve individual and population health. The ENL program is based on research delineating the key competencies of successful, transformational leaders.
Program Methodology: Leadership competencies are integrated into didactic content delivered though an asynchronous on-line platform augmented with synchronous learning opportunities and opportunity for reflection. Didactic content is paired with a 3 semester leadership practicum where the student is mentored while leading a major change project. During each practicum semester, faculty conduct on-site visits with the student and the mentor to assess leadership development, provide coaching and identify leadership opportunities for the student. These are intensive visits and often last 2-3 hours. Technology is also used for site visits, and the faculty visit may be in person or via iPad/Face Time™. The combination of distance education and on-site practicums increases the capacity of a leadership development program to reach more students and develop them as leaders.
Findings: Consistently high student satisfaction ratings for program content and implementation and enhanced sense of self-efficacy as a leader.
Conclusions and implications: Transformational leaders are a critical component of developing and nurturing healthcare knowledge workers in a rapidly changing healthcare environment. Assuring a sufficient and competent leadership workforce is possible through combining distance education with intensive practicum and coaching experiences. This model is scalable and replicable and will help to ensure that nursing leaders are positioned to influence and lead

Biography:
Beth Wilson started her career in tertiary education in the learning and teaching department of a renowned University. Her focus has been on student learning and experience and how this can be measured and enhanced. A previous Action Research project on MEQs led to a change in the questions included to focus on the impact of the learning on practice. Her current focus is on feedback as a method of learning and development. She is currently undertaking a project on a revised academic feedback form subsequent to the above research
Abstract:
Scores from the United Kingdom National Student Survey consistently rank feedback as one of the lowest in terms of student satisfaction. In view of the fact that feedback is seen as one of the most important aspects of learning, it is important to explore the reasons for this and to try to remedy it. The purpose of this study is to ascertain the perceptions of students with respect to feedback. This qualitative study adopted a social reconstructionist philosophy and utilised a case study approach to study a particular phenomenon. The sampling technique utilised was purposive in that it selected from a pool of third year children's nurses but eight participants were selected randomly from the volunteer group of twenty four to minimise bias. Data was collected in the form of a focus group which was audio taped and transcribed verbatim. The transcript was returned for participant validation to increase rigour. Thematic analysis was conducted utilising a framework developed by Spencer et al.,(2014 in Ritchie, 2014 pp.271) and patterns were organised into clusters of meaning. An independent colleague was utilised to identify themes to reduce bias of the study lead who was immersed in the enquiry
Results
Preliminary data demonstrates correlation with the literature review in that students' expectations are mistmatched with the feedback they receive. Data found that students want their feedback to be constructive and specific in identifying areas for future improvement. There appears to be a need for a further study to redevelop the manner in which feedback is given and the content. A framework may assist academics in providing the desired feedback. A proposal for a Participatory Action Research study will be explored. It is hoped that this will improve student experience of feedback and lead to a congruent improvement in the NSS scores.
Ingram Schhol of Nursing, McGill University, Canada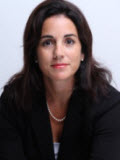 Biography:
Josée Bonneau completed her undergraduate and graduate studies in Nursing at the University of Montreal and has obtained a graduate certificate in Bioethics from the Faculty of Medicine of this same university. Prior to taking on a full-time position at McGill in August 2014, she worked at the Ordre des Infirmières et Infirmiers du Québec (OIIQ) in the Surveillance Office for Nursing Practice where she actively contributed to the development of nursing competencies and evidence based practice guidelines. She has also developed an expertise in Community Health, Bioethics and Nursing Education.
She has taught Biology, Chronic Illness, Leadership, Community Health and Nursing Ethics at the Faculty of Nursing of the University of Montreal and is currently involved in the research and development of Ethical Competencies in Undergraduate Nursing Programs. She is also an Ethics Fellow at the Centre for Applied Ethics, MUHC
Abstract:
There is an inherent moral dimension that pervades all of nursing practice: That being said the development of this competency is very inconsistent across nursing education. Strategies that foster the development of ethical reasoning in nursing students are still to this day anchored in traditional teaching methods such as theoretical theories and case study learning. As nursing strives to maximize good (comfort, dignity, quality of life) and minimize bad (pain, suffering) in health and illness. It is important to emphasize that patients of nursing care are vulnerable and that every nursing interaction carries a potential for help and a potential for hurt. In everyday practice, nurses engage, interpret, shape, and respond to the moral experience of patients and families in their care. Wright & Brajtman (2011). How can educators foster the development of ethical competencies in nursing students? Developing ethical fitness in an innovative way can foster the interest, participation and engagement of nursing students and it can also create favourable conditions for the development of ethical reasoning. Kidder argues that ''Ethical fitness needs to be developed and maintained. It requires being mentally engaged, thinking, reasoning, grappling with difficult situations or their potential, on a regular basis, as well as a commitment to finding better ways to reach good outcomes'' Kidder (2009). Being ethically fit is about how one prepares to make good choices and take actions that benefit others''… Nurses are urged to become vigilant about proactively raising questions of value in their everyday nursing practice''. Storch et al. (2009). Taking the time to reflect on personal and professional values and beliefs, knowing ones strengths, being aware of the code of Ethics of his/her profession, understanding how the context of health care and nursing influence moral distress, identifying strategies that develop ethical fitness and promoting interventions that are in the best interest of the client are just a few ways that nursing students can develop ethical competencies. The purpose of this workshop is to further discuss and explore innovative pedagogical strategies that foster the development on ethical competencies in nursing students
Western Sydney University, Sydney Australia

Biography:
Registered Nurse (RN), PostgradDipNursEd, and Masters of Philosophy student. In my role as a lecturer I contributed my expertise to the Inherent Requirements of Nursing Education (IRONE) project commencing in 2010. I have also presented an aspect of the project at an international conference and awarded Best Abstract in 2011, converting this presentation to a publication in (Feb, 2014). Along with the other team members I was awarded a UWS Citation for Outstanding Contributions to Student Learning (IRONE project – team award) in 2012. In 2013, I commenced my Higher Research degree on an aspect of IR work
Abstract:
Access to tertiary education for people with disabilities has become increasingly important in recent decades as the international community recognises the social and economic benefits that continuing education offers as a pathway to employment and society participation (Grigal & Hart, 2010; O'Connor, Kubiak, Espiner & O'Brien, 2012). Within the literature there is also a prominent focus on disability policy and the education institutions ensuring the facilitation of inclusive and effective teaching strategies to support students with disabilities (Bleich, Faan, McWilliams & Schmidt, 2015; Madriaga, Hanson, Heaton, Kay, Newitt & Walker, 2010; Mortmore, 2012;Shpigelman, Zlotnick & Brand, 2016).
A qualitative exploratory research study was conducted to understand and explore what is meant to be a student with disability requiring a reasonable adjustment/s for an undergraduate nursing clinical placement. The study was conducted at the School of Nursing and Midwifery of an Australian university. Six participants were recruited and semi-structured interviews were selected as the data collection strategy. All data was thematically analysed using the six phases outlined by Braun & Clarke (2006). This paper presents the themes resulting from the data analysis: Feeling targeted and unsupported: an emotional journey; Experiencing adjustments and accommodations on clinical; Challenging stereotypes and pushing boundaries; and Empowering strategies. The implications drawn from the findings will have a wide ranging impact on clinical education, clinical practice and further research
Gulhane Nursing School Ankara, Turkey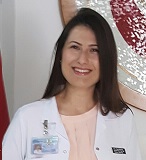 Biography:
She graduated in 2011 from the Gulhane Military Medical Academy(GMMA), School of Nursing . She was entitled to participate in the Master's Program GMMA Surgıcal Nursıng Department in 2015. She is currently continuing her master education in University of Health Sciences Surgıcal Nursıng Department
Abstract:
Pecha-Kucha (P-K), takes about 20 seconds per slide, is a form of a 20-slide presentation. Mostly architects and people interested in visual arts use this technique in explaining and demonstrating the products they revealed. In this study, it was aimed to compare the effects of P-K and classic power point techniques on learning status of nursing students in lecture. This casecontrol study was held in nursing school in Turkey in March 2016. The participants of this study were 134 firstyear students of the nursing school (P-K group, n= 66; control group, n=68). Descriptive statistics and MannWhitney U test were used in analysis. Students in both groups have responded to 15 questions to evaluate their learning status at the end of the course. It can be taken 15 points maximum from these evaluation questions that received one point for each correct answer. Both groups again reported their satisfaction levels over 10 points in visual analog scale at the end of the course. In addition to this, feedback of P-K group students regarding this presentation technique were taken. While average score of lesson evaluation in control group was 13.67 ± 0.09, it was 13.33±1.30 in P-K group. There is no significant difference when comparing learning status of students in both groups (p<0.05). When groups were compared in terms of satisfaction levels, it was found that P-K group average satisfaction level is higher than control group (control group; 8:20 ± 1.09, P-K group; 9.12 ± 0.96). In accordance with this result there is a statistically significant difference between students' satisfaction levels (p <0.01). P-K is increased the lesson satisfaction of students through visual and narrative expressions. Students in P-K group were given positive feedback related to this technique. It can be used as an alternative to classic power point technique by nurse educators in the lecture
Robert Gordon University, UK

Biography:
Dr Steve Smith is a Senior Lecturer (Enterprise Fellow) in Mental Health and Wellbeing. He completed his PhD as a part-time student in 2015. His research focuses on the impact of training in Solution Focused Brief Therapy on the professional and cultural identity of nurses. His interests include the relationships within Communication, Language and Thinking, Philosophical Hermeneutics, the role of the mental health worker in primary and secondary care, and mindfulness based health and wellbeing
Abstract:
Aim: The aim of this presentation is to report on the outcome of a study into the experience of nurses who had undertaken training in solution focused brief therapy (SFBT).
Background: SFBT was developed in the 1980's by a team of family therapists in Milwaukee, Wisconsin, USA. Since then it has developed into an approach utilised in a wide range of situations including mental health care, education, organisational development, coaching, and justice services. This presentation explores the impact of training experienced mental health nurses to utilise SFBT interactions and focuses on the unique experience of participants in relation to their mode of practice.
Design: The study employed a hermeneutic design, drawing on the work of Hans-Georg Gadamer, within a narrative framework. Individual interviews were transcribed and texts explored thematically and through the nursing metaparadigm of Jaqueline Fawcett, and compared with a metaparadigm of SF practice.
Results: Through a prolonged immersion in the texts, a hermeneutic understanding of how the nurses utilised SFBT was arrived at. This was framed around the four concepts of Human Being, Environment, Health and Nursing and the manner in which solution focused practice informed the nurses' engagement with these concepts.
Discussion: The outcomes suggest that the experience of nurses who have undertaken training in SFBT is related to the paradigm of nursing which informs their practice. Where the nursing paradigm is of the 'assessment and delivery of care needs' modality, SFBT training has little to offer the nurse; however, where the nursing paradigm reflects an 'interpersonal, dynamic' modality based on shared relationships, training in SFBT can be a transformative experience for the nurse.
Conclusion: This study offers an original contribution to our understanding of how mental health nurses interact with their patients, and how mental health nurses can be empowered to work collaboratively with service users
Nord University, Faculty of health Sciences, Norway

Biography:
Kari Ingstad has completed her PhD at the age of 38 years from Norwegian University of Science and Technology (NTNU), and postdoctoral studies from Nord University. She is director of Research in the Faculty of health Sciences, Nord University. She has published more than 20 journal papers, book chapters, and conference papers. She has edited one book on Gender, Work and Employment
Abstract:
Abstract
Extended work shifts of 12 hours or more have become a common scheduling strategy for nurses in several countries, though this is not the case in Norway. There, many managers, nurses, and union representatives have expressed concerns about whether nurses can function effectively while working long shifts. This study thus aimed to examine how long shifts influence nursing outcomes such as stress, continuity, and responsibility in Norwegian nursing homes. Data were collected during indepth interviews with 16 nurses employed at four different nursing homes who have worked 12–14-hour shifts. Results suggest that long shifts actually reduce stress and increase both work continuity and accountability, though these positive impacts of long shifts occur primarily when all departmental staff work long shifts. Furthermore, fewer shift changes mean more time spent with patients and better communication